Powerful, lightweight, inexpensive

The MS Basic in a robust polymer housing offers you attractively priced basic components focused on the most important technical functions of compressed air preparation.
And it is fully compatible with the MS series. This allows you to create the best possible mix of low-cost basic functions and any high-end functions you need.

• Fully compatible with the MS series
• Can be individually combined
• Lightweight thanks to modern polymer materials
• Low cost
• Easy to use
---
Powerful, yet lightweight
The regulators and filter regulators of the MS-Basic have a very high flow rate of up to 5800 l/min. The polymer materials deliver a weight reduction of up to 30% compared with the MS series in metal.
Space-saving and reliable
The filter in the filter regulator is integrated in the bowl. This makes changing the filters easy and saves installation space. The transparent bowl shows at a glance whether you need to remove any dirt.
Easier filter changes
You can connect the filter support to the filter regulator LFR using the optimized bayonet lock. The higher reset force ensures the filter bowl is securely fastened.
Greater process reliability
The completely newly developed manual or fully automatic condensate drain provides even better protection against contamination. The integrated QS6 connection makes connecting and releasing the tubing even easier.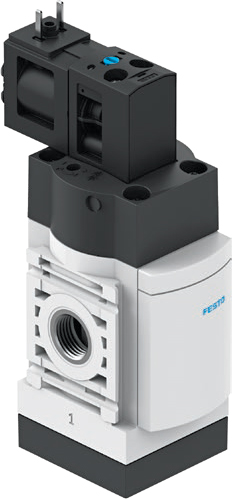 Fast or soft switch-on
The new electric on/off valve is available as a soft start/quick exhaust valve (EDE) or an on/off valve (EE). With the soft start version (EDE), the first half of the air supply flow is controlled. This flow control rate is adjustable.
Fully compatible: MS-Basic and MS Series
The attractively priced MS-Basic is an extension of the existing MS series. As a result, both are fully compatible. Do you need extended functions such as a fine filter? Then combine the MS-Basic with the MS series.

Are you looking for a standard application? Then the MS-Basic is right for you, for example our preconfigured combination of manual, lockable on/off valve and filter regulator.